After years of searching, I finally located a 64k RAM S-100 board for my antique SOL-20 computer. I got a tip from a SOL user that a set of CompuPro RAM17 boards were available on eBay. So I bought one. I can't believe it, this appears to be untouched new-old-stock and I hope it's in working condition.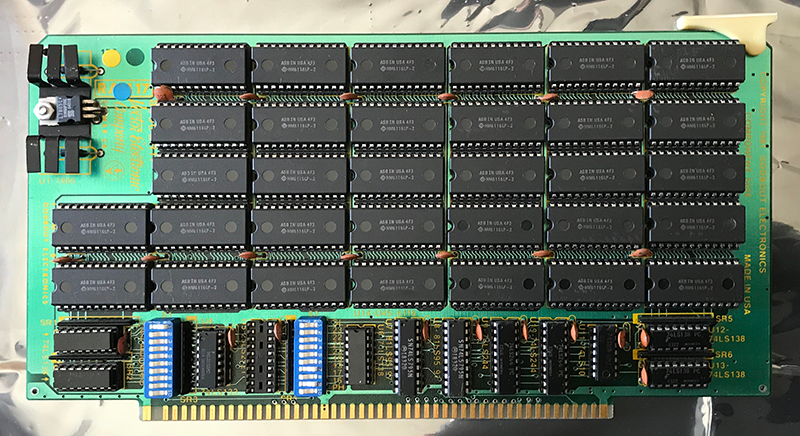 This appears to be the last generation of S-100 RAM boards produced by Vector Electronics, circa 1982. It has some advanced features I had to disable. It's set up for extended RAM, my old SOL was designed before that feature existed. So I had to pull a chip out, notice one missing between the blue switches.
Here's what it is replacing: two Processor Technology 16KRA boards. These boards are original to my SOL-20, they have PT factory production stickers from early 1978. But now I can't get them to work, they appear to be dead. Oh well.
I'm setting up to take a video of the first power-up with the new 64k board. If it explodes and goes up in flames, or if it actually works, I want a record of it.